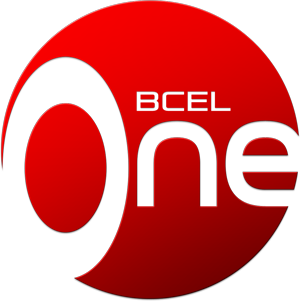 BCEL One Terms and Conditions
End User License Agreement
This End User License Addendum ("License Agreement") relates only to your use of BCEL One and Banque Pour Le Commerce Exteriuer Lao Public (BCEL) Mobile/Web application. This agreement is a legal agreement between you and BCEL (Licensor) and supplements the Register form agreement ("Initial Agreement") you previously agreed when you registered to use BCEL One. As used herein, the terms "us", "we" or "our" means BCEL Public. By installing, you agree to be bound by the term of this License Agreement. In the event of any conflict between the term of Initial Agreement and this License Agreement, the term of this License control.
The term "You" and "Your" refer to the customer who is granted with the license under this agreement.
1. Grant of License
Licensor hereby grants you a non-exclusive, non-transferable, worldwide, limited personal license to install and use the Application on you mobile device for your personal use. Such installation must occur in Laos. You may not and will not allow or cause any third party to: (a) decompile, reverse engineer, disassemble, attempt to derive the source of code of, or modify the Application, or use the Application to develop functionally similar Application; (b) copy the Application, except as expressly permitted by the Agreement; (c) sublicense distribute, export or resell the Application or otherwise transfer any rights; (d) remove any proprietary or intellectual property rights notices or labels on the Application, or (e) otherwise exercise any other right to the Application not expressly granted in this License Agreement.
2. Ownership of Application
Licensor owns all right, title and interest in and to the Application. No license or other right in the Application is granted to you except for rights specially set forth in this License Agreement.
3. Consent to Use of Data
You agree that Licensor may collect and use technical data and related information including but not limited to technical information about your device, system and application software and peripherals, that is gathered periodically to facilitate the provision of software updates, product support, fraud prevention and other services to you (if any) related to the Application. Licensor may also use this information to improve its products or to provide services or technologies to you.
4. Termination
This License Agreement is valid until terminated by you or licensor. Licensor may terminate the License at any time or for any reason. Your rights under this License will terminate immediately if you breach any term of this License. Upon termination of this License, you shall immediately discontinue use of the Application and delete all copies of the Application.
5. Disclaimer of Warranty
YOU UNDERSTAND AND AGREE THAT THE APPLICATION IS PROVIDED ON AN " AS IS" BASIS, WITHOUT WARRANTY OF ANY KIND, AND LICENSOR HEREBY DISCLAIMS ALL WARRANTIES AND CONDITIONS WITH RESPECT TO THE APPLICATION, EITHER EXPRESS, IMPLIED OR STATUTORY, INCLUDING, BUT NOT LIMITED TO, WARRANTIES OF MERCHNATABILITY, FITNESS FOR A PARTICULAR PURPOSE, AND NON-INFRINGEMENT. LICENSOR DOES NOT WARRANT AGAINST INTERFERENCE WITH YOUR ENJOYMENT OF THE APPLICATION, THAT THE FUNCTION CONTAINED IN OR SERVICES PERFORMED OR PROVIDED BY, THE APPLICATION WILL MEET YOUR REQUIREMENT, THAT THE OPERATION OF THE APPLICATION WILL BE UNINERRUPTED OR ERROR-FREE, OR THAT DEFECTS IN THE APPLICATION WILL BE CORRECTED.
6. Limitation of Liability
TO THE MAXIMUN EXTENT PERMITTED BY APPLYCABLE LAW, LICENSOR SHALL NOT BE RESPONSIBLE FOR ANY LOSS, DAMAGE OR INJURY OR FOR ANY DIRECT, INDIRECT, SPECIAL, INCIDENTAL, EXEMPLARY OR CONSEQUESTIAL DEMAGES, INCLUDING, BUT NOT LIMITED TO LOST PROFITS, ARISING FROM OR RELATED TO THE APPLICATION AND/OR THE INSTALLATION OR MAINTENENACE THEROF, FAILURE OF ELECTORONIC OR MECHANICAL EQUIPMENT, ERRORS, CONFIGURATION OR INCOMPATIBILITY PROBLEMS OR DELAY WITH INTERMEDIATE COMPUTER OR COMMUNICATIONS NETWORKS, OR ANY OTHER PROBLEMS YOU EXPERIENCE DUE TO CAUSE OF BEYOND OUR CONTROL.